We are glad you're here, and thank you, in advance, for exploring why thousands of students keep choosing Champions School of Real Estate. We love it when students reach out to us, asking, "Why should I choose Champions?" You see, we're not interested in "just getting you licensed." We plan on being your partner throughout your entire real estate career. Our students' success is at the center of everything we do!
10 Reasons Champions is the Real Estate School for You
Here are ten reasons why Champions School of Real Estate is the best choice for anyone seeking a high-quality Real Estate education:
1
Busy schedules are welcome
While many real estate schools offer students one delivery method on a set schedule, Champions School of Real Estate offers flexible course delivery formats to suit every student's learning style. Also, our flexible classroom and ChampionsLive schedules fit most student's calendars!
It's true. One of the things students continuously share in Champions School of Real Estate reviews is that they enjoy choosing how they take their classes. Some would rather avoid the commute and receive live instruction from their home or office with our ChampionLive virtual classrooms. Others prefer a self-guided approach with our online correspondence courses that feature newly-added learning videos that bring their classroom materials to life! Many students enjoy a more traditional learning experience through the structure and engaging interactivity of a classroom with an experienced instructor leading the class at one of our seven campuses statewide. Regardless of your preference, our career counselors will walk you through your options and help you find the schedule and classroom delivery format that best suits your needs.
2
Up-Front, All-Inclusive Pricing
We don't like surprise fees, which is why price transparency is the name of the game at Champions School of Real Estate. Other providers sometimes add the cost of textbooks and proctoring fees to their pricing, but students can rely on Champions School of Real Estate's commitment to providing high-quality education options with no hidden costs, as we intentionally wrapped these costs into our pricing structure.
No one likes unexpected add-on fees, and Champions School of Real Estate makes sure that our pricing is transparent with no surprises. It's straightforward: if you buy any course at Champions School of Real Estate, the price includes the textbook's cost and the proctored exam. Always. Some schools will surprise students with hidden fees that come up only after you've already purchased courses! Students can trust that every dollar they spend is an investment in their future – our pricing reflects the work of experienced instructors and a dedicated team of talented curriculum developers that keep materials current and up-to-date!
3
Need Some Time to Take your Classes?
Many providers give students six months to a year to finish their courses. Many of these require you to purchase again if you don't finish by a specific deadline. At Champions School of Real Estate, we understand that life happens - and give you a full ten years to complete your courses.
It's no question that life happens. Sometimes even the best intentions to complete your real estate education are derailed by unforeseen circumstances! We understand this, which is why Champions School of Real Estate's courses and packages don't expire for a full ten years. While other schools limit the time you have to complete your education (and charge you additional fees if you don't complete their courses within the time-frame,) we work with you and let you complete your classes as your schedule allows. Every Champions School of Real Estate student has the peace of mind that they will not lose their investment if they haven't completed their courses by a specific date.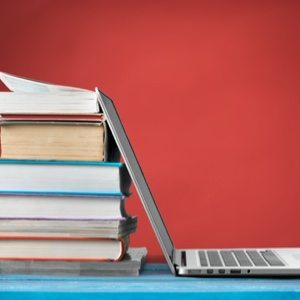 4
Your One-Stop Real Estate Career Resource
Do you need help knowing how to start a new career or what you need to renew your license? Champions School of Real Estate has a statewide team of caring and knowledgeable career counselors specially trained to guide you, answer all of your questions, and serve as liaisons between you and state agencies throughout your career.
Our career counselors are an essential part of your Champions School of Real Estate team. Did you know that our teams go through weekly training to ensure that they are up to date with all state standards and requirements? We offer a multitude of ways to reach our career counselors - you can call, email, chat, Google message, and message via social media! Consider the Champions School of Real Estate career counselors as an extension of your team. Each campus has no less than three career counselors, and students know they can trust Champions School of Real Estate from the beginning when they are first getting licensed to their umpteenth license renewal well into their careers. (A bonus: Champion School of Real Estate students also get their questions answered much quicker than calling a state agency!)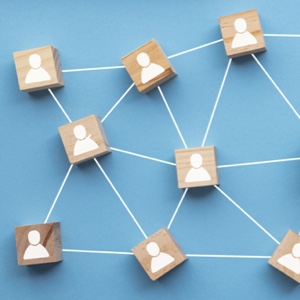 5
Career-Building Educational Opportunities
Our approach is unique from other real estate schools in that we take your education beyond the classroom. Champions School of Real Estate offers students a wealth of career-building opportunities!
We have a saying at Champions School of Real Estate that says, "the more you learn, the more you earn." Champions School of Real Estate sets itself apart by offering students unique learning opportunities beyond the classroom. We offer nationally-recognized designations that sharpen your skills and enhance your career and can even increase your salary! According to the National Association of Realtors, you can see a marked difference in realtors' median salaries with designations and those without - to the tune of about $27,000! In addition, we offer free biannual regional career fairs (the largest real estate career fairs in Texas!), monthly live broadcast interviews with top producing agents, industry field experts, economic forecasters, life coaches, and more! We want to make sure that every student that walks through our doors is prepared to take on their new career with success in mind.
6
Want to become a Broker? We have the courses – ALL the courses - you need
We provide free interactive tools to help you see exactly which courses you need to satisfy your broker's license education requirement. The best part? Champions School of Real Estate is different from most other real estate education providers in that we're approved to offer all the 30-hour courses you need to become a real estate broker in Texas.
The vast majority of real estate providers focus on two things: getting students' licensed and getting students through their renewals. The truth is that Champions School of Real Estate offers what more real estate schools don't: we focus on providing future-brokers with everything they need to launch the next step of their real estate career! Students aiming to become real estate brokers receive a customized, complimentary Broker Plan of Attack to map out precisely what they need to make their dreams of becoming a broker a reality! After receiving their personalized plans, students can fulfill their educational requirements with a large variety of 30-hour courses offered with the same flexible delivery formats and flexible schedules that Champions School of Real Estate students have come to love!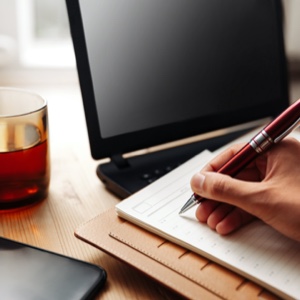 7
Bi-Weekly ChampionsLive Study Halls are available from the comfort of your home or office
Do you have any questions about your classes? Champions School of Real Estate offers students what most real estate school's don't - exclusive access to Live Q&A Sessions with a Real Estate Instructor for one-on-one time to untangle and understand any content materials.
At Champions School of Real Estate, we are always looking for opportunities to help students pass their courses and set themselves up for a successful career once they pass their state licensing exam. The ChampionsLive Study Hall is a scheduled live Q&A session with a real estate instructor available on-demand! Imagine studying at home and coming up with a question you'd like answered by an experienced real estate professional. With ChampionLive Study Halls, all you'll need to do is schedule a session, submit your question, then log-in via webcam, and a Champions School of Real Estate instructor will be there to answer your questions!
8
Our Exam Prep Courses are best in class
Written and developed by our in-house curriculum development division, our exam prep courses are the key to student's success! Champions School of Real Estate is the only real estate school that offers our exclusive license exam prep courses. The best part? Students can retake their exam prep courses at Champions School of Real Estate as many times as you like for a full year.
Failing to prepare is preparing to fail, and with Champions School of Real Estate's Exam Prep course (that you can take for an unlimited amount of times for an entire year!), you're set up to succeed! You can take your courses in the classroom, via our ChampionsLive virtual classroom or even take mock exams online that are timed precisely like the state exam so that you know exactly what to expect. As unbelievable as it may seem, it's no wonder how often students are referred to our program from other schools and providers!
9
Exclusive, Best-in-Class Educational Materials
Your journey into a new real estate career begins with a strong educational foundation. Most schools use textbooks that are licensed out by textbook companies, but Champions School of Real Estate is so invested in providing students the best educational materials that we have an in-house curriculum development team that writes and keeps the bulk of our textbooks up-to-date with the latest information the real estate industry has to offer!
Let's talk about the quality of our course materials. Sure, we have beautifully-appointed facilities with a complimentary coffee bar and access to well-trained career counselors – but without top-in-class materials, how would our students walk out of our doors with the tools and knowledge they need to build a successful career? You will not find our course curriculum anywhere else. It's that simple. We have a curriculum development team focused and dedicated to ensuring that your classes' content is fresh. Our textbooks are so up-to-date that we have regular updates to our material – multiple times a year - to make sure that you finish your courses with the industry's absolute latest information!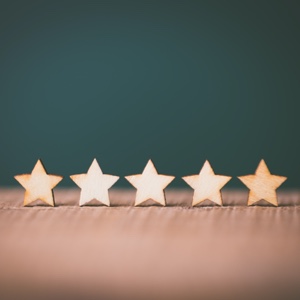 10
Champions School of Real Estate reviews are in…
It's easy for us to say "Now is the time to be a Champion," but we would love to let you hear it directly from our students themselves.. Below are just a handfull of Google Reviews from past students. For even more student testimonials, please visit our Reviews page.
Champions School of Real Estate Google Reviews
Why Wait? Get Started Today!

Choose a Program to Enroll
To purchase a package, choose your preferred delivery method from the appropriate dropdown below. To mix-and-match multiple delivery methods, you can choose the Champions Advantage option.
Our Delivery Methods
Champions School of Real Estate also offers our students unparalleled freedom to decide how they will take their courses. We offer a wealth of delivery method options that give students the ability to choose between in-person (classroom) or remote learning (online).
This delivery method combines home study with in-person learning. You will spend 15 hours studying outside the classroom and 15 hours attending class in person. You will take the final (closed-book) exam at the end of the last day in the classroom. Students must attend all classroom hours and complete all chapter quizzes to take the final exam to complete the course.
Please Note - This delivery method is only applicable to real estate QE and SAE courses.
Our ChampionsLive!™ virtual classrooms allow students to attend live classes remotely. In this format, classes will be live streamed via Zoom and students will be required to attend on set dates. This delivery method gives you the chance to ask questions and interact with instructors in real time. Each course has instructional assistants that answer questions during the lecture.
The immersive Online Interactive™ courses include engaging animations, videos, and activities. The courses can be accessed 24/7 from any mobile or desktop device with a stable internet connection. Chapter quizzes and proctored exams are administered via your student account. These courses do not use textbooks and are best for self-paced learners.
Please Note - This delivery method is only available for all QE, select SAE and various CE courses.
Through this method, you will study the material at your own pace. Materials are available in PDF or hard-copy textbook format. You will complete the quizzes and exams online. The final exam is closed-book and administered via ChampionsLive! or at a campus location.
Sample Course
Please Note - This method is only available for real estate QE/SAE/CE and some home inspection courses.
In this method, students must attend all hours in person. This method provides real estate classes that allow students to interact with instructors and peers. This method is beneficial for students who want to study alongside classmates. Students who thrive in conventional school environments will enjoy this method. Course exams are administered on the last day.
These courses are delivered through a third-party completely online without the use of any textbooks. Course material is presented in online modules along with multiple choice quizzes and exams. Students must be able to access the internet to take this course format. This method is ideal for people who need to attend remotely but still prefer a guided learning experience.
Please Note - This Delivery Method is only available for certain loan origination and appraisal courses.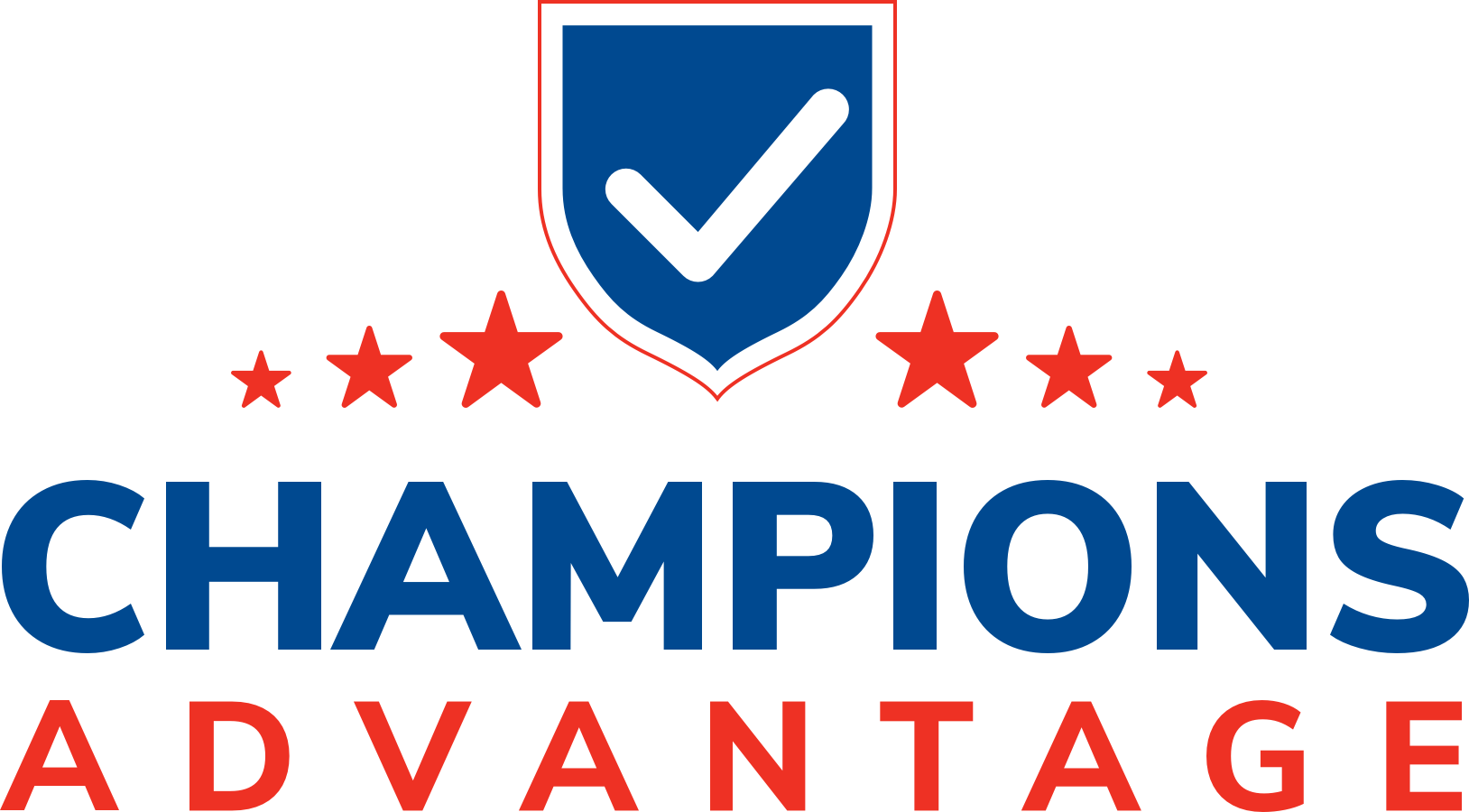 Select the "Champions Advantage" option when you enroll and customize your learning experience. This option allows you to choose different delivery methods for each course in the package.
Individual Real Estate QE Courses
Each of the courses listed below are required by TREC in order to attain a Texas Real Estate License. All of the courses are also available at a discounted rate when purchased together in one of the QE programs listed above.